Time for the second installment of 
Books + Bikinis – Reading this, wearing that…
If you read my last post, you'll know that July was a busy month full of weekend beach going and escapes into fiction! So I have a nice little collection of recommendations pour toi. 
But first, some insight into the burning question I get asked the most… 
How do you have so much time to read?  
The short answer – I read most nights when I go to bed and weekends. The meandering answer – M and I struck a deal after a blissful trip to French Polynesia (March 2016) that we wouldn't have the TV on in the bedroom when we go to sleep anymore (hallelujah!) We stayed in a tiny guest house on Fakarava with a bed, a reading lamp, a ceiling fan and a hammock on our tiny front porch. Every night we fell asleep listening to the water lapping up on the beach and whatever insects and birds were out and about at night. PS – I think bedtime was around 8:45pm. Never slept so good! Our first night back from vacation, we went to bed and M didn't reach for the remote. That was over a year ago. So bedtime is now reading time. And on the weekends, post workout, I reward myself with a chapter or two (or four or five if it's really juicy). Then at the beach, same thing – jump in the water, dry off reading a book.
The book roundup from July 
A Wind in the Door by Madeleine L'Engle. In June, I re-read A Wrinkle in Time. It was one of my favorite books as a kid (I loved the idea of alternate universes and quantum realties even then). Plus, I'm a sucker for a good witch and that book had three! Oddly enough, I didn't know there were two more books in the series until last month. I blew through (no pun intended) this one in about a day and a half. This book talks about being connected on a cellular level – we are all connected, we are all one. But done in a sweet, highly entertaining story about the Murry family (Meg, Charles Wallace, the twins) and their friend Calvin. It was originally published in 1973, but so relevant today. Book 3 (A Swiftly Tilting Planet) is on deck next. 
The Sun is also a Star by Nicola Yoon. Did you love Eleanor + Park? (btw, if you haven't read that one, add it to the list. It's the best!) I'm not sure how I stumbled on to this one. Apparently, it was on the best seller list. And Nicola wrote Everything, Everything which is going to be a movie. But I had no idea. I just liked the title. Then I read the book and fell in love with Natasha and Daniel and their amazing day. The Amazon book description pretty much hooked me. It's the kind of book you read obsessively then put the brakes on when you realize it's almost over and you don't want it to end. Not to oversell it, but this is one of my favorites of the summer.
The Pearl That Broke Its Shell by Nadia Hashimi. I'm really impressed that this is a debut novel. It's beautifully written and the ending ties things up nicely. This is something some of the most experienced authors struggle with. Not to overstate the obvious, but wow, I cannot believe how incredibly hard it must have been to be a girl in Kabul in 2007. I try to practice daily gratitude and to pause and acknowledge all the good in my life, but I think I need to step it up a few notches. I had some serious guilt reading this. Guilt for living such a life of privilege in my education, my ability to pursue my dreams and to live in a country that, while struggling right now, provides me basic rights, dignity and freedom to choose. The book tells the stories of a grandmother and granddaughter in alternating chapters (I love it when authors do this!). It is hard to read at times, but the story is amazing. Amazing that in 2007 women can have so little say and also inspiring that you can be resilient and survive in pretty incredible circumstances. Not your average breezy beach book, but definitely worth the read. 
Honorable mentions (so this post isn't 100 pages): Exit West, The Twelve Lives of Samuel Hawley, The Light We Lost. I enjoyed all three of these thoroughly and recommend adding to your reading list!  Reading Lincoln in the Bardo now. Jury's still out…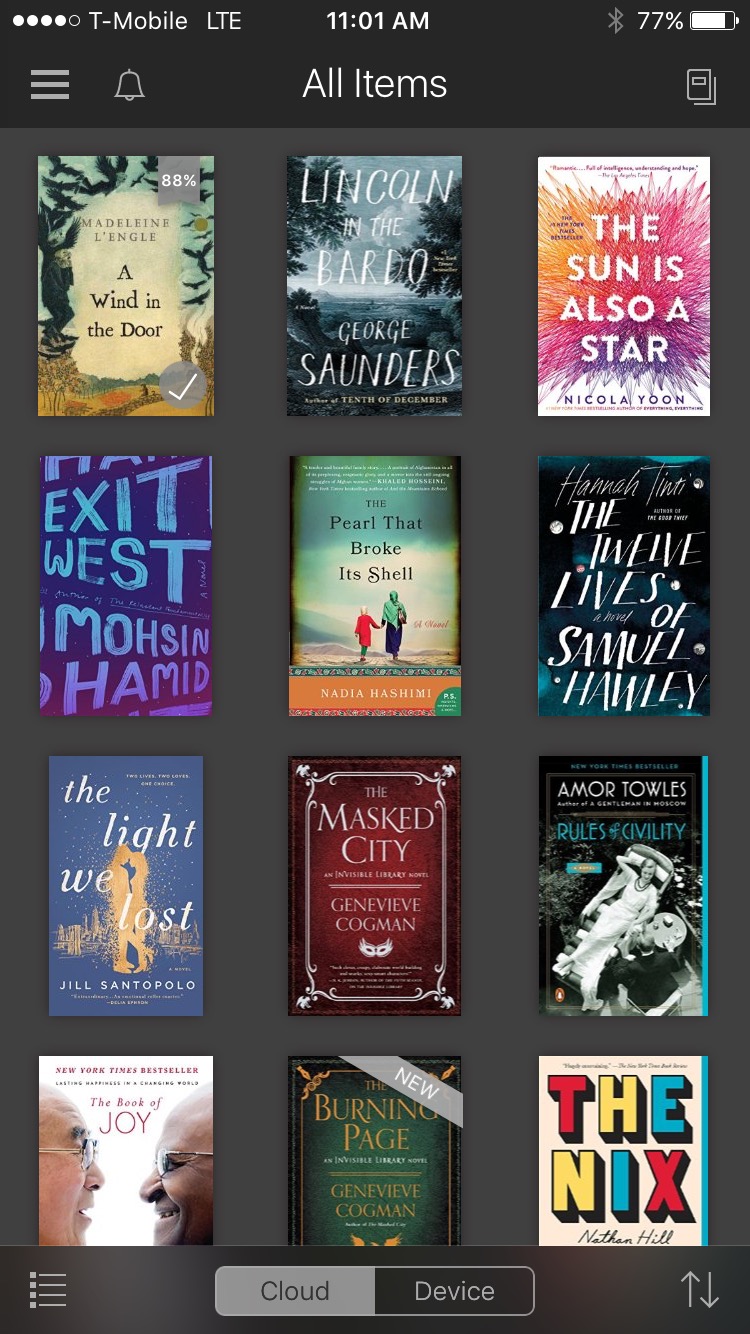 Now for the bikinis… 
This time of year, you can usually find some great deals on bikinis. Now that pretty much every brand sells tops and bottoms separately, you can order from multiple sites if your size is out of stock. I have a basket of bikinis (yes, a basket) and I do a periodic purge so I can justify adding additional pieces.
Every season, I usually invest in at least one amazing black or neutral bikini top. Then I can mix and match fun prints on the bottom as much as I like. You can definitely score better deals if you're not trying to buy full sets.  You can't go wrong with Mikoh or L*Space. They're my trusty go to brands. I'm a loyal, regular customer to both. There are tons of cuts to choose from. They both do a great job with amazing fabrics and gorgeous colors and prints.
Mikoh has a sale right now. Which is lucky for me because I just picked up a bunch. You can find tons of awesome options at their website here. You can also go to Shopstyle here to see what sites have in on sale – this is a great way to find your favorite brands on sale.
The Mikoh fit is great and you can mix and match prints and solids all day long. They are worth the investment! I have pieces that are 4 years old that I still love and have in my rotation. Worth it I promise. St. John tops are my favorite because they give a little lift and a touch more support than your typical string top. Banyon stays put. I first bought this style for our trip to the Tuamotus last year and I wore it almost every day. Bonus – doubles as a sports bra for yoga! I stick to my normal Medium and it works great across the board, but if in doubt size up not down on tops. Zuma bottoms sit low and straight across on the hip. They are just a touch cheeky and stay put. I know trends are creeping up toward the high cut ala Baywatch, but I'm not there yet. True to size! (medium for me) These rock I promise.
Want to shake it up with a one piece? I finally pulled the trigger and bought this beauty! The Tavik Monahan  (left) is super flattering and sexy and feels amazing on. A touch cheeky, awesome lace up in front and back. M was not a fan of me going the one piece route, but when I put it on I got a little nod of approval and a 'wow, that fits you pretty good' (high praise from this man so I'll take it!) And it's pretty awesome to rock a one piece at the beach jumping, swimming and splashing in waves. Highly recommend it.
Okay, longest blog post ever! But hopefully this gives you some fun shopping inspo for both books and bikinis. I turned the comments section on (I think) so please offer up some good books recommendations so we can keep the summer reading list stocked w/good ideas. And if you have any great bikini recommendations feel free to put those in as well. There are so many good brands, cuts and styles to choose from these days so the more the merrier! Have a happy book reading, bikini wearing Saturday xx